About Us
Straits Times Co-operative Limited was registered officially with the Registrar of Co-operative Societies Straits Settlements on 21 February 1934.
The Straits Times Co-operative Limited is a non-profit organization with a mission to promote the economic interest of its members.
Membership of the Co-operative shall be open to all full-time permanent employees of SPH Media Trust Group and its subsidiary companies, who is a Singapore Citizen or Permanent Resident of Singapore. The employee must be confirmed in his appointment before he is eligible to join the Straits Times Co-operative.
The principal activity of the Co-operative is to encourage thrift by receiving Subscription from members and to prevent permanent indebtedness by enabling them to obtain loans on reasonable terms. It operates on the concept of self-help.
The membership was a mere 104 in the 1930s. Today the co-operative has close to 1,000 members, with total savings and reserves worth about S$50 million.
Many members continue to save their hard-earned money with the Co-operative and we are comforted by the support and confidence shown. This is testimony to the trust and faith that members have in our Co-operative.
The Co-operative will continue to take a cautious approach in managing members' funds. We have been successful in the last 80 years because we have been professional and pro-active in anticipating problems, and fiscally prudent. We will continue with this approach to meet the challenges ahead.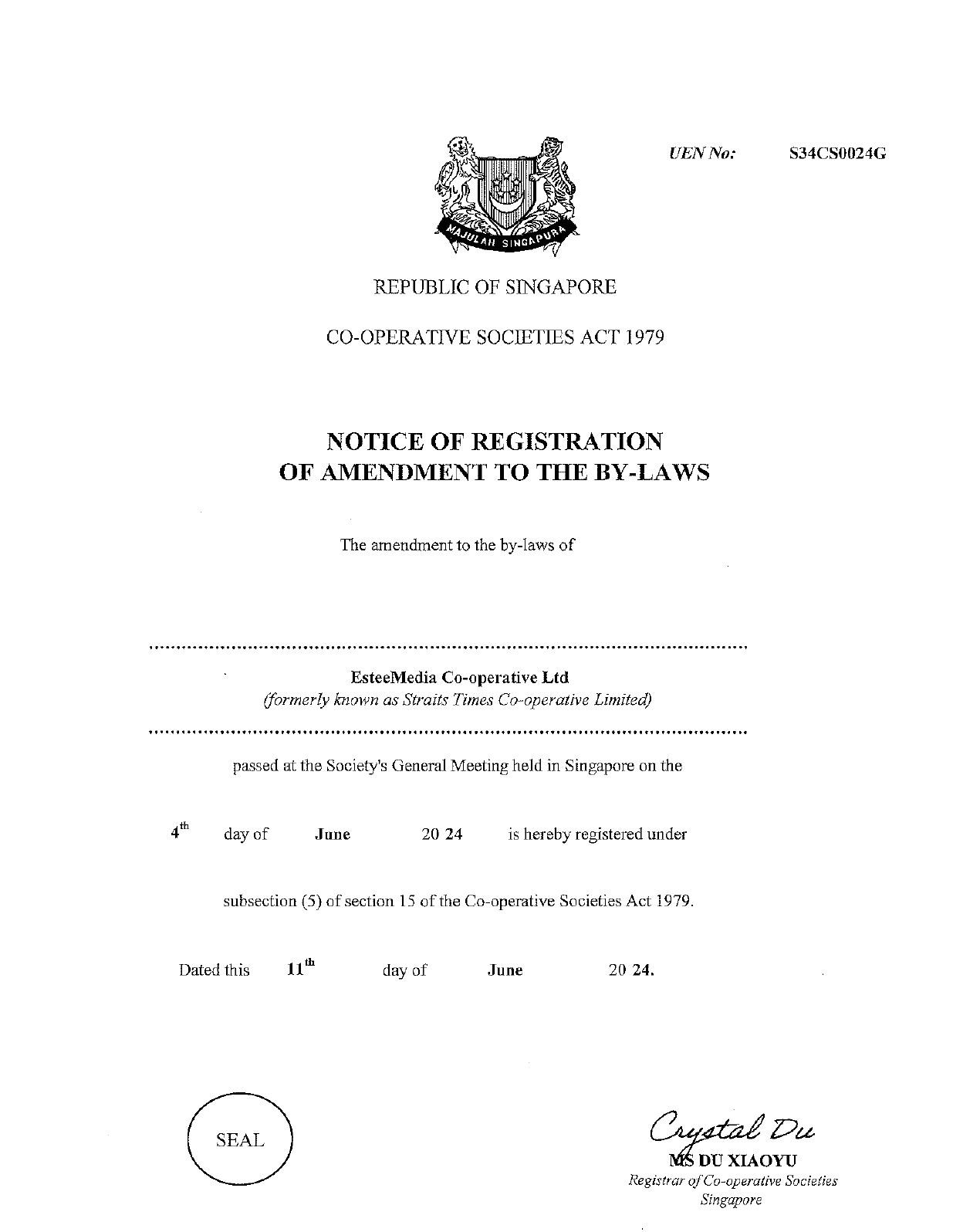 Certificate of Registration Straits Times Co-op